Lifestyle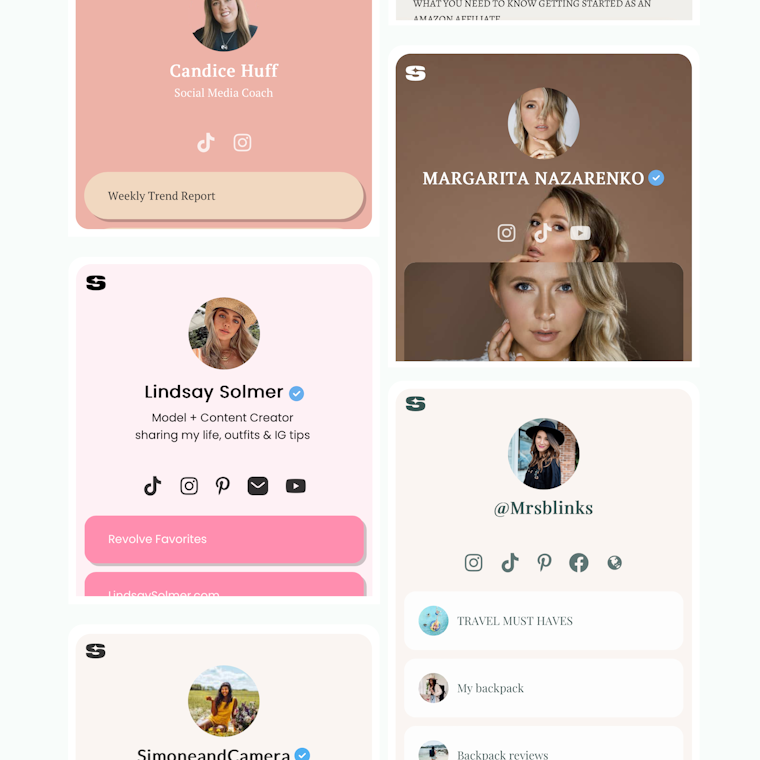 The best platform for Lifestyle creators and influencers to diversify their income
Looking for somewhere to host all your links and make passive income? You're in the right place. On Snipfeed, there's tons of ways to make money - from exclusive content and personalized Q&As to scoring brand deals with a custom Media Kit.
Try it yourself
Not your regular link-in-bio software...
Continue earning money through affiliate links and brand deals as well as using your suite of monetization features. The opportunities for passive online income are endless for micro-influencers and lifestyle creators with any size audience.

Diversify your revenue
Explore all 5 monetization features to sell exclusive content as an extention of your social media feed. Sell never-seen-before content for your most dedicated followers and engage your community even further (while earning more).

Level up your game with brands
Create a customized media kit. Pull in your social analytics, showcase past projects, allow brands to contact you, and generate perfect brand pitch emails every time with our Smart AI Outreach tool.
Other lifestyle creators earning on Snipfeed
Top ways to diversify your income on social media
See what's working right now for other lifestyle creators in your niche - there's tons of creators like you making money passively while focusing on brand deals. Find out the top Snipfeed monetization features to help you do it too.
1:1 conversations
Give your most dedicated fans the chance to burchase 1:1 conversations with you - even set up pre-screening questions so you can prepare and automatically sync bookings to your Google Calendar. Learn more.
Sell downloadable content
Offer never-seen-before content for fans to purchase. Upload anything and start selling, like video out-takes, templates, guides, podcasts and more. Explore here.
Answer questions
The Q&A feature is perfect for lifestyle creators - your followers will often have questions for you. Get paid to answer them or send personalized videos to your followers.
Get access to the suite of Snipfeed features