Health & Wellness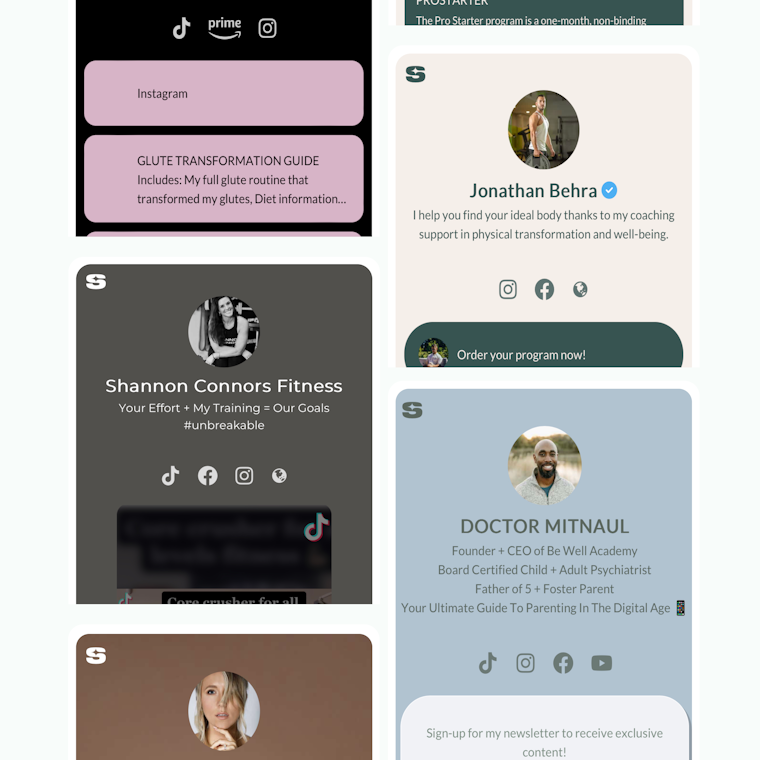 The #1 tool kit for health and wellness creators to start monetizing on socials
Calling all health influencers, wellness coaches, online fitness instructors and mental health advocates. Start earning online by sharing your expertise on Snipfeed. Sell anything from personalized Q&A responses to livestream classes and workshops and diversify your income while engaging your community.
Try it yourself
Run your biz on Snipfeed
If you're a health influencer or promote wellness on your socials, you're in the right place to start earning passively online. Level up or launch your online health business using Snipfeed's monetization features.

Never miss a moment
Access features such as Zapier for automating your workflow, run your consultations and online events via Zoom and Google Meets, and sync your Google calendar to keep your schedule organized.

Sell absolutely anything
Provide everything your community needs to follow your advice and lead a healthier lifestyle. You can choose from digital products (guides, exclusive videos, equipment lists etc) and charge to meet with your fans virtually to share your expertise.

Ways other health and wellness creators are making bank
See what's working right now for health, fitness, and wellness creators in your niche and give it a go yourself.
Top ways to monetize your health and wellness content
See what Snipfeed features are selling for other health and wellness creators in your niche and start your passive income journey.
Personal coaching calls
Use the 1:1 feature and paid to answer health questions or send personalized videos, action plans, and advice to your community. Learn more here.
Livestream events
Sell tickets to livestreams and host virtual or IRL fitness and nutrition classes, or sell tickets to any type of health event. Discover the feature here.
Digital Health Products
Sell workout guides, nutrition plans and courses, cook books, mental health resources, and other digital content to start selling while you sleep. Learn more.
Get access to the suite of Snipfeed features